Kwicktowing Services
Kwicktowing provide the best towing service in Calgary and surrounding areas like Calgary metro, Chestermere, Langdon, Strathmore, Airdrie, Okotoks, Cochrane, Irricana, Beiseker, Indus, Carseland, Kathyrn, Lyaita, Cheadle. Kwicktowing.com provides a professional towing service that is reliable and trustworthy. If you need your car towed, give the experts a call.
Here at Kwicktowing Service we are ready to assist you. With a team of professionals and extensive experience in emergency service, we will get you back on the road as quickly as possible. We have competitive prices and services.
Our roadside assistance team can't be beat!
WHY US?
Kwicktowing is one of the best towing service provider in Calgary. Contact us today for 24 hour towing service and roadside-assistance.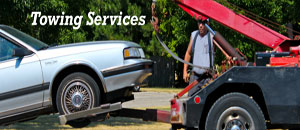 We pride ourselves on our great reputation and service to provide our customers with the best towing services, car lockout service, lockout service calgary, long distance towing, towing services calgary, cheap towing calgary, battery boost, emergency towing, and affordable towing.